The maps beneath show the town of Stokeford in 2000 and 2020. Sum up the data by choosing and covering the primary capacities and make correlations where suitable.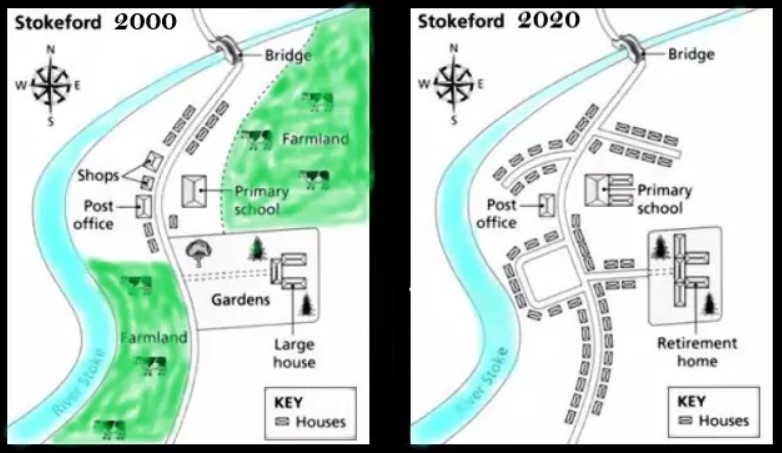 Sample Answer of The Maps Beneath Show The Town of Stokeford in 2000 and 2020
The assigned maps depict the layout of the town of stoked and reflect the changes that had happened in 2000 and 2020.
In the top right corner, a bridge was built, while in 2020, it was noticed at the same place. The facility of farmland was replaced with accommodation. However, the primary school and post office were still holding their same places—the large house which converted to a retirement home with some expansion.
Probing further, in the southeast direction, the key homes were revealed in both years in the same area. The garden on the Eastern side of the road and the shops beside the post office had also been sacrificed for developing this area. Apart from that, the farmland, which was located between river Stoke and the path that converted into complex housing colonies.
Overall, dramatic changes could be witnessed in a given interval of time.
Follow Us on Facebook 
Also, Read The Bar Chart Shows the Number of Visitors to Four London Museums